Student Project
TANGLED UP IN PINK
Elisa looked at her fascination with dancers and the way they style their clothes. From dance being her very own form of self-expression she wanted to ensure it was a fundamental step for her designs. "When a body moves, it's the most revealing thing. Dance for me a minute, and I'll tell you who you are." Baryshnikov used to say. She used this revealing process to use fabrics which have movement as well as the colour pink. Elisa did not use pink to convey its usually girly stereotype but push the boundaries into her own obsession for the empowerment she feels from the colour.
Mentorship
MENTOR: ANDREW DAVIS
Style editor, The Face magazine.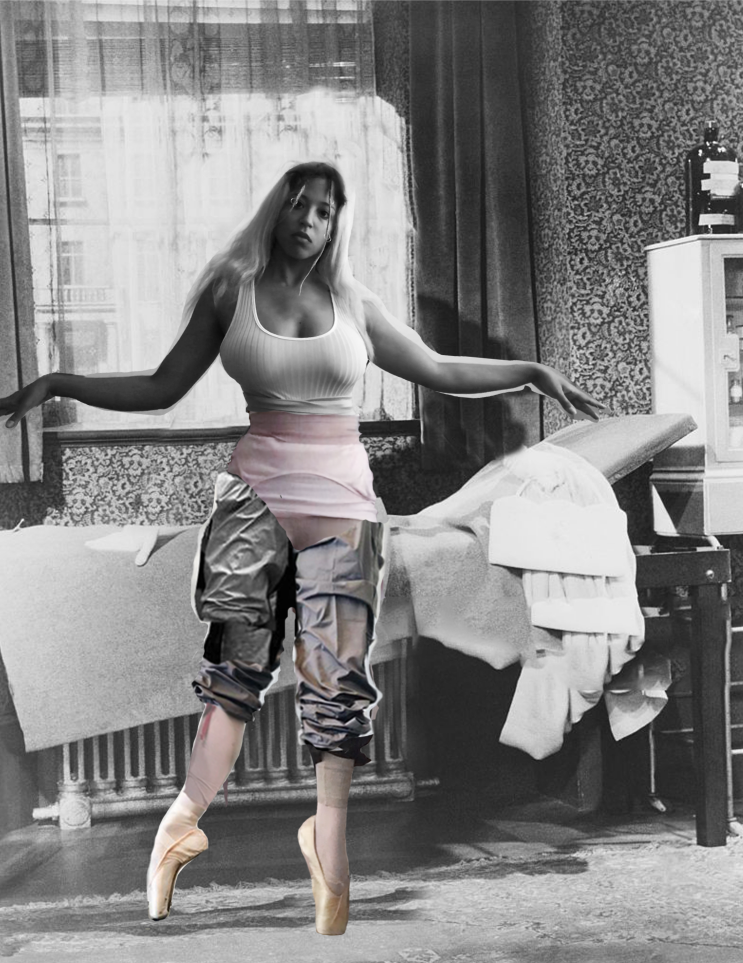 Background
"Born in a city in the very south of Italy, I've always felt restricted by the conservative Sicilian society. Watching movies from overseas and imagining a huge world outside my island, made me question concepts like ambitions, stereotypes and women's empowerment since I was just more than a kid. Art has always been my way to break the limits forced on me by that environment."